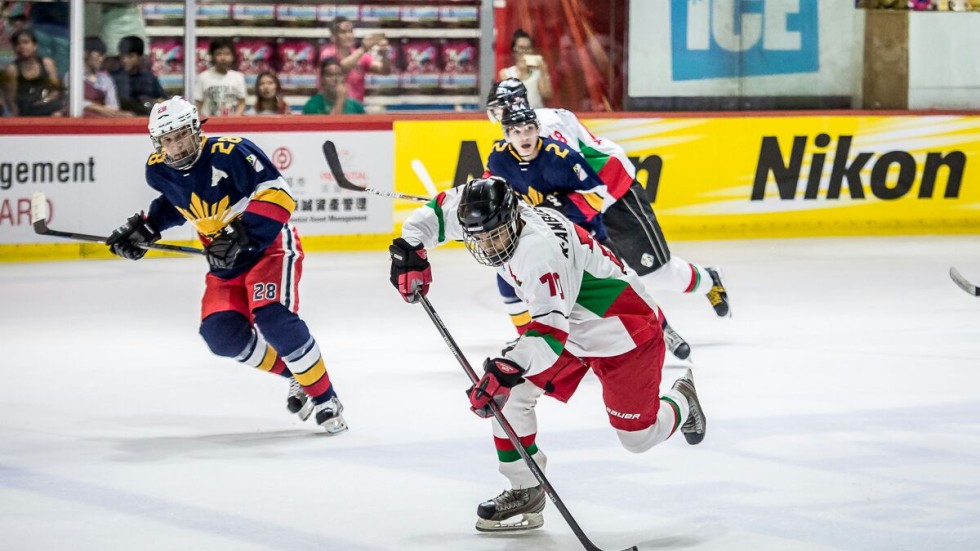 The BOCI-Prudential Asset Management 2016 HKAHC Invitational Amateur Ice Hockey Tournament was successfully held over the weekend at Mega Ice, MegaBox.  9 teams from 8 countries/districts joined to battle for the Gold Medal in the Gold Cup, Silver Plate and Bauhinia Divisions.   
The Gold Cup Division final game was a repeat from last year, with Mitsubishi Corporation facing against the defending champions Pilipinas.  The score was tied at 3:3 at the end of the second period and the game went into overtime.  Kazuya Matsumoto of Mitsubishi Corporation scored the deciding goal with only 24 seconds left in the overtime period, making Mitsubishi Corporation the champions of the Gold Cup division.  The Chinese Taipei Hockey Academy and UB-Capitals were the champions of the Silver Plate and Bauhinia divisions.
Captain of Mitsubishi, Shodai Noguchi, says "We played against Pilipinas in earlier rounds, and their defense tactics definitely improved since our last match, it was a really tough game.  The scores were really tight throughout the game and Pilipinas tied the game in the last two minutes of the game.  We gave it all we've got in the overtime period and finally won the Gold Medal, the whole team is really excited."  Kazuya Matsumoto, Mitsubishi Corporation player who scored the winning goal, is ecstatic about the results, "I joined this team last year and haven't scored any goals for the team yet, I'm happy that my first goal for the team was to help win the Gold Medal!  This will be a tournament to remember!"
Organized by the Hong Kong Amateur Hockey Club and with BOCI-Prudential Asset Management as the title sponsor, this year marks the 14th anniversary of the HKAHC Invitational Amateur Ice Hockey Tournament.  9 teams from 8 countries/districts participated in the tournament this year, with the Oman Ice Hockey Team making their debut appearance in this year's tournament, other participating teams include Mitsubishi Corporation (Japan), HAMA Club (Japan), UAE THEEBS, Chinese Taipei Hockey Academy, Pilipinas (Philippines), UB-Capitals (Mongolia), Macau ISF Sports Federation, and HKAHC Giants (Hong Kong).  Philippines recently became a member of the International Ice Hockey Federation (IIHF) this year and Chinese Taipei recently qualified for the 2017 Ice Hockey World Championships.
Chairman of the Hong Kong Amateur Hockey Club, Mr. Thomas Wu, is happy to bring this high level tournament to local fans each year, "The tournament gathers many strong teams in Hong Kong and is a great opportunity for Hong Kong players to gain more game experience.  We hope to continue this tradition and build the invitational tournament into an influential sports event in the future."